Get The Best Taxi & Cab Service in Udaipur at Rajasthan Tour And Travel
Looking for the best taxi service in Udaipur? Look no further than Rajasthan Tour And Travel! We pride ourselves on providing top-notch transportation solutions, ensuring a comfortable and convenient travel experience for our valued customers.
When it comes to taxi service in Udaipur, we are the leading choice. Our fleet of well-maintained vehicles and professional drivers make us stand out from the rest. Whether you need a taxi for a short trip within the city or require a cab for a longer journey, we have got you covered.
---
Book Now
---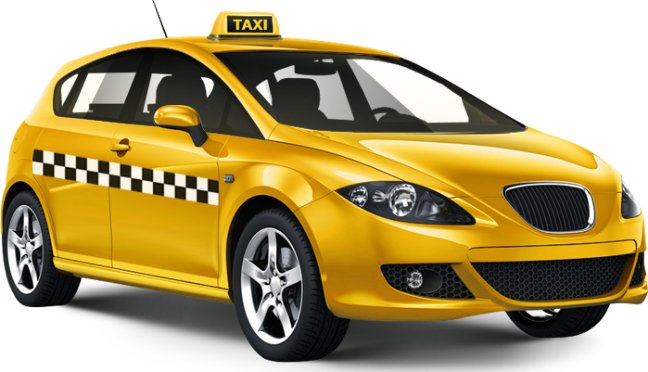 Why choose us as your preferred taxi service in Udaipur? Here are a few reasons:
Best Taxi Service in Udaipur: At Rajasthan Tour And Travel, we strive to offer the best taxi service in Udaipur. We understand the importance of reliable and efficient transportation, and we go the extra mile to exceed your expectations.
Well-maintained Vehicles: Our fleet of taxis and cabs in Udaipur is regularly serviced and maintained to ensure a safe and comfortable ride. We pay attention to every detail, from cleanliness to the overall condition of the vehicles.
Professional Drivers: Our drivers are experienced, licensed, and courteous professionals who prioritize your safety and comfort. They have excellent knowledge of the local area, ensuring that you reach your destination promptly and hassle-free.
Wide Range of Options: We offer a diverse range of vehicles to cater to your specific needs. Whether you are traveling alone or in a group, we have the perfect taxi or cab in Udaipur to accommodate your requirements.
Competitive Pricing: We believe in offering affordable rates without compromising on the quality of our service. Our transparent pricing structure ensures that you receive value for your money.
Booking a Taxi in Udaipur with Rajasthan Tour And Travel is a breeze. You can easily book online or give us a call, and our dedicated team will assist you with all your transportation needs. We operate 24/7, so you can rely on us anytime, anywhere.
So, whether you are a tourist exploring the beautiful sights of Udaipur or a local resident in need of reliable transportation, choose us as your go-to taxi service in Udaipur. Experience the convenience, comfort, and exceptional service that Rajasthan Tour And Travel has to offer. Book your taxi or Cab service in Udaipur with us today and enjoy a memorable journey!
Exploring Udaipur? Discover the Beauty of the City with Reliable Taxi Services
Udaipur, also known as the "City of Lakes," is a captivating destination that offers a rich blend of history, culture, and natural beauty. If you're planning to explore this enchanting city, having reliable transportation is essential to make the most of your visit. When it comes to getting around Udaipur, taxi services are the ideal choice for convenient and hassle-free travel.
When exploring Udaipur, make the most of your visit by relying on the convenience and comfort of taxi services. Whether you're a tourist captivated by the city's allure or a local resident wanting to rediscover its charm, taxis offer an excellent mode of transportation for an unforgettable Udaipur experience.
So, get ready to immerse yourself in the magic of Udaipur and let taxi services be your reliable companion as you uncover the city's captivating heritage, breathtaking lakes, and vibrant culture. Enjoy the convenience, flexibility, and peace of mind that come with exploring Udaipur with trusted taxi services.
FAQ
1Q: What kind of taxi services does Rajasthan Tour And Travel offer in Udaipur?
A: Rajasthan Tour And Travel provides a wide range of taxi services in Udaipur. Whether you need a taxi for local city transportation, airport transfers, outstation trips, or customized sightseeing tours, they have you covered.
2Q: How can I book a taxi with Rajasthan Tour And Travel in Udaipur?
A: Booking a taxi with Rajasthan Tour And Travel is easy and convenient. You can book online through their website or mobile app by providing your travel details such as pick-up location, drop-off location, date, and time. Alternatively, you can also contact their customer service directly to make a booking.
3Q: Are the vehicles well-maintained and comfortable?
A: Yes, Rajasthan Tour And Travel takes pride in maintaining a fleet of well-maintained and comfortable vehicles. They ensure that their taxis are in excellent condition to provide a pleasant and comfortable travel experience for their customers.
4Q: Are the drivers experienced and professional?
A: Absolutely! Rajasthan Tour And Travel hires experienced and professional drivers who are well-versed with the local routes and destinations in Udaipur. They prioritize customer safety and provide courteous service throughout the journey.
5Q: Do they offer airport transfers in Udaipur?
A: Yes, Rajasthan Tour And Travel offers airport transfer services in Udaipur. Whether you need a taxi to or from the Udaipur Airport, their drivers will ensure a timely and hassle-free transfer, making your travel experience convenient and comfortable.
6Q: Can I hire a taxi from Rajasthan Tour And Travel for outstation trips?
A: Yes, Rajasthan Tour And Travel provides taxi services for outstation trips from Udaipur. Whether you want to explore nearby cities, visit tourist attractions in the region, or plan a weekend getaway, you can rely on their taxis for a comfortable and reliable journey.
7Q: Are the taxi fares competitive and transparent?
A: Rajasthan Tour And Travel believes in providing competitive and transparent pricing for their taxi services. They offer fair and reasonable fares without any hidden charges. The pricing details are shared upfront, allowing customers to have a clear understanding of the costs involved.
8Q: Is Rajasthan Tour And Travel available 24/7?
A: Yes, Rajasthan Tour And Travel operates 24/7 to cater to the transportation needs of their customers. Whether you need a taxi during the day or late at night, their services are available round the clock.