EXPLORE
Mount Abu Tour
Mount Abu has been attracting pilgrims since ancient times because it has been home to more than 100 Hindu temples with their exquisite carvings and paintings which date back to many centuries ago. as been a popular tourist destination for over a century. The scenic beauty of this place attracts tourists from around the world. The mountain has been mentioned in ancient texts like Abhaya Charita, Padma Purana and Mahabharata as "Abu." The name "Mount Abu" was given by the British who were impressed by its beauty during their visit to India in 1819 AD.
DILWARA JAIN TEMPLES
The Dilwara Jain temples are a set of five marble Jain temples in Mount Abu, Rajasthan. They are one of the most significant Jain pilgrimage sites in India. The Jain temples were built by the wealthy merchant-princes of Gujarat, who had settled in Abu during the 15th century. The construction of the Dilwara Temples began in 1459, and continued for about a century until 1539. The five marble temples represent different aspects of Jain cosmology and have been designated as UNESCO World Heritage Sites.
NAKKI LAKE
Nakki Lake is a man-made lake situated close to the city of Mount Abu, in Rajasthan. The lake was created by Maharaja Sawai Jai Singh II, the ruler of Jaipur, in 1730 AD. The lake is an artificial reservoir and it was created as a source for drinking water for the residents of Mount Abu town. It has been built on the site of an ancient natural lake which existed there before 1730 AD. In 1882 AD, Swami Vivekananda had a bath at this place and he remarked that "the water feels cold".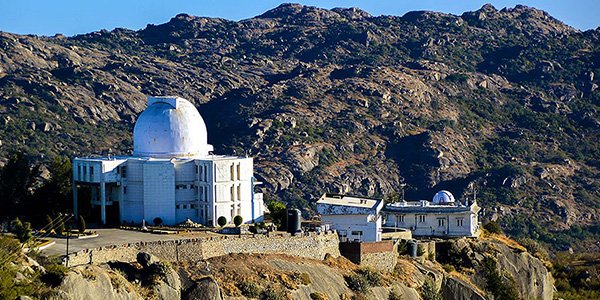 GURU SHIKHAR
The Guru Shikhar Mount Abu is a mountain peak in the Aravalli Range of the Western Ghats. It is located in Rajasthan, India. The mountain range is also known as the Shikharji range. The Guru Shikhar Mount Abu is one of the most popular tourist destinations in India and was declared a protected area by the Indian government in 1981. A lot of people visit because it has become an important part of Hindu culture. Pilgrims make their way to guru shikhar to offer prayers and worship at the temples that have been built there..
---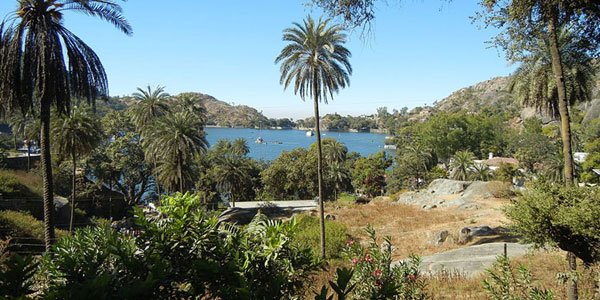 MOUNT ABU WILDLIFE
Mount Abu Wildlife Sanctuary was established as a wildlife sanctuary in 1980. The sanctuary covers an area of about 1,500 square kilometers and has an elevation range from 600 to 1,200 meters.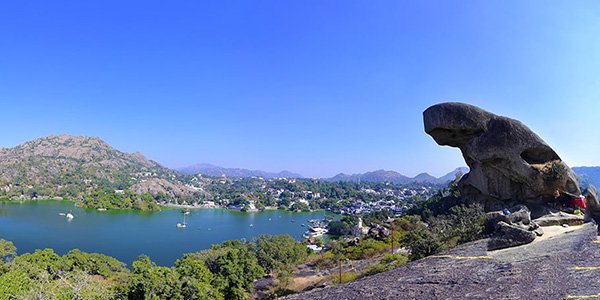 TOAD ROCK
Toad Rock Mount Abu is a sacred site for the followers of Hinduism, who believe that the rock is the abode of Lord Vishnu. The mountain has a height of 1,400 meters and offers a panoramic view of the city, desert and Aravali hills. The mountain is accessible by road from Abu Road in Sirohi district or by train to Abu Road Railway Station.
PEACE PARK
It is a 500-acre park in the Aravalli Hills, which is located in the state of Rajasthan. This park has been created to promote peace and harmony among people from all walks of life. The PEACE PARK Mount Abu was inaugurated by former President Dr. APJ Abdul Kalam.
---
PEACE PARK
Nestled in between two famous Aravali peaks, the Guru Shikhar and Achalgarh, the Peace Park in Mount Abu is a part of the Brahma Kumaris World Spiritual University. It is also known as the Brahmakumari Campus and it is situated at an altitude of 1500 meters.
LAL MANDIR
It is a Hindu temple in the Indian state of Rajasthan. The temple is situated on a hilltop at an altitude of 1,811 meters. Lal Mandir was built by Maharaja Surajmal in 1835 and is dedicated to the Hindu Deity Lord Dattatreya. The temple has a white marble dome and four silver doors, which are intricately carved with figures of various deities.
ACHLESHWAR
It is a mountain in the Western Ghats, located near the town of ACHLESHWAR in Maharashtra. It is also known as "Adi Kailash". The temple at Achleshwar is believed to have been built by Lord Rama and his brother Lakshmana during their exile.