Book #1 Taxi Service in Rajasthan
WELCOME TO Rajasthan Tour And Travel
---
Rajasthan Tour And Travel offers a #1 taxi services in Rajasthan. Choosing a Taxi Service in Rajasthan is going to be easy and hassle-free. Rajasthan tour and travel offer you all the best taxi services, 24/7 long-distance taxi booking, and secure transaction facility in Rajasthan. Be it any destination or journey route, book your taxi with us today!
Rajasthan, located in the northwestern part of India, is a vibrant and culturally rich state known for its magnificent palaces, desert landscapes, and colorful traditions. A tour of Rajasthan offers a glimpse into the royal heritage, architectural marvels, and traditional way of life. Here are some highlights and popular destinations to include in your Rajasthan tour: Jaipur, Known as the "Pink City," Jaipur is the capital of Rajasthan and a major tourist destination. Visit the iconic Amber Fort, City Palace, Hawa Mahal (Palace of Winds), and Jantar Mantar observatory. Udaipur, Often referred to as the "City of Lakes," Udaipur is famous for its beautiful lakes, palaces, and romantic ambiance. Visit the exquisite Lake Palace, City Palace, Saheliyon-ki-Bari, and enjoy a boat ride on Lake Pichola. Jaisalmer, Known as the "Golden City," Jaisalmer is renowned for its stunning sandstone architecture and the vast Thar Desert. Explore the magnificent Jaisalmer Fort, visit the intricately carved havelis (mansions), and go on a desert safari to experience the unique culture and dunes of the desert. Jodhpur, The "Blue City," Jodhpur, is dominated by the mighty Mehrangarh Fort, offering panoramic views of the city. Visit Jaswant Thada, Umaid Bhawan Palace, and explore the vibrant markets in the old city.
These are just a few highlights of Rajasthan, a state that captivates with its rich history, vibrant culture, and architectural wonders. Plan your itinerary to include these destinations and immerse yourself in the royal grandeur and unique experiences that Rajasthan has to offer.
Book Cab & Taxi Service in Rajasthan on Rajasthan Tour And Travel
Rajasthan Tour And Travel offers a convenient and user-friendly travel service for seamless taxi booking in Rajasthan, including reliable airport taxi services. They provide a wide range of cab services to suit different travel needs, including one-way trips, round trips, and convenient transfers to and from Udaipur airport. With Rajasthan Tour And Travel, you can easily book a taxi and enjoy a hassle-free travel experience throughout Rajasthan. Rajasthan Tour & Travel is a registered enterprise offering professional taxi service in Udaipur.
Choosing a Cab Service in Rajasthan
Are you planning to explore the royal and culturally rich land of Rajasthan? One of the key aspects of a memorable travel experience is selecting the right cab service to traverse this magnificent state. At Rajasthan Tour And Travel, we understand the importance of reliable transportation, and we take pride in offering top-notch cab service in Rajasthan that cater to all your travel needs.
Why Choose Us?
Wide Range of Vehicles: We offer an extensive fleet of well-maintained vehicles to choose from. Whether you're traveling solo, with family, or in a large group, we have the perfect cab for you. Our fleet includes hatchbacks, sedans, SUVs, and even luxurious options for a more indulgent experience.
Professional and Trained Drivers: Your safety and comfort are our utmost priority. Our drivers are experienced, licensed, and well-trained to handle all kinds of terrains and travel conditions. They are courteous, knowledgeable, and committed to making your journey smooth and enjoyable.
Customizable Travel Options: We understand that each traveler's requirements are unique. That's why we offer customizable travel options to suit your preferences. Whether you need a one-way drop, a round trip, or multiple stops along the way, we've got you covered.
Transparent Pricing: With Rajasthan Tour And Travel, you can bid farewell to hidden charges and surprises. Our pricing is transparent and competitive, ensuring you get the best value for your money. What you see is what you pay!
24/7 Availability: We are available round the clock to assist you with your cab booking and any travel-related queries. No matter when your travel plans are, you can rely on us to provide prompt and efficient services.
Easy Booking Process: Booking a cab with us is quick and hassle-free. You can either book through our user-friendly website or give us a call, and our dedicated team will guide you through the process.

Address Pickup
We always pick up our clients on time, 24/7 availability.

Airport Transfer
We are specialized in 24 hours airport transfer service.

Long Distance
We offer you a long distance taxi service to anywhere.

Taxi Tours
We offer taxi tours of various durations and complexity.
Want To Book Taxi ?
Please do not hesitate to contact me if you require further information
OUR BEST
Taxi Packages
We have a variety of cars to suit your needs, including small, luxury, and economy vehicles.
---
FAMOUS DESTINATION
Rajasthan Tours
Rajasthan, the land of Heritage , heritage, and cultural tours , is located in the northern part of India.
Jaisalmer is a beautiful border city lying on the western end of the country offering plenty of things.
---
Read More
---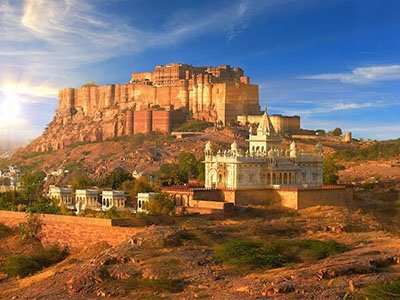 Jodhpur is the second-largest city of Rajasthan and is commonly known as "The Blue City".
---
Read More
---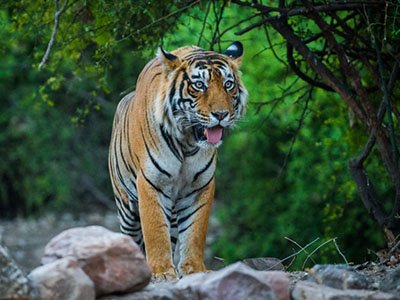 Sawai Madhopur, a prominent figure in Rajasthan's eastern region, is seen huddled up.
---
Read More
---
---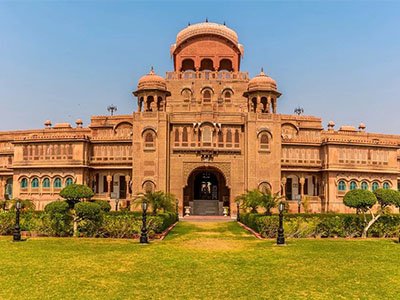 Bikaner is the home of one of two biplane models that the British used during World War I.
---
Read More
---
Ajmer can be found in Rajasthan, northern India. South of the city's artificial.
---
Read More
---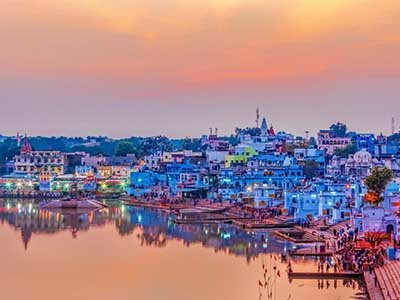 Pushkar is not an unknown name, from the religious sights to the quirky cafes.
---
Read More
---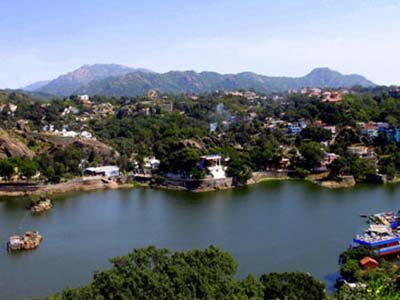 Mount Abu is the only hill station in the state, and it stands at 1722m above sea level.
---
Read More
---
ESCORT
Tour Guide
Rajasthan Tour and Travel is a trusted name in the tourism industry. It provides expert tour guides in Rajasthan and other parts of the country. The company has been providing quality services to its customers for more than 15 years now, which has helped them build a strong reputation among their clients.
Rajasthan is famous for its rich culture and heritage sites such as forts, palaces, temples, etc. There are many things to see and do here like exploring the desert on camel safari or just relaxing at some resort by the poolside. We ensure that our guides are well versed with the history and culture of Rajasthan. We also have a team of expert tour guides who have in-depth knowledge about the popular tourist destinations in Rajasthan. We offers tours to places like Udaipur, Jaipur, Jodhpur and Pushkar among others.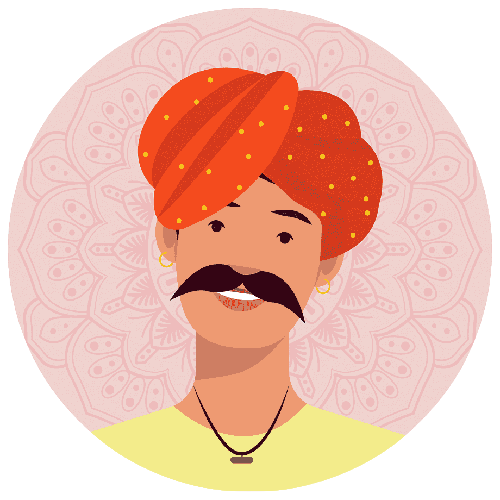 FEEDBACK
Testimonials
I come to Udaipur on a business tour every single month. And, I honestly cannot imagine hiring any other taxi services agency in Udaipur other than Rajasthan Tour And Travel. They have a professional staff and are always punctual. They are the taxi agency worth making investments in if you need a reliable taxi company in Udaipur. Warm recommendations!
Ravi Rathore
FAQs About Rajasthan Tour And Travel Cab & Taxi Services in Udaipur, Rajasthan
1How can I book a cab or taxi service with Rajasthan Tour And Travel?
Booking a cab or taxi service with Rajasthan Tour And Travel is easy. You can visit our website or contact our customer support team to make a reservation. Simply provide your travel details, including the pickup location, destination, date, and time, and we will arrange a suitable cab for you.
2What types of cabs are available for booking in Udaipur, Rajasthan?
We offer a wide range of cabs to cater to different travel requirements. You can choose from hatchbacks, sedans, SUVs, and even luxurious options, depending on your preferences and group size.
3Are the drivers well-trained and experienced?
Yes, we ensure that our drivers are professional, experienced, and well-trained. They are familiar with the local routes and will provide you with a safe and comfortable journey throughout your trip.
4Can I book a one-way trip or a round trip with Rajasthan Tour And Travel?
Absolutely! We provide the flexibility to book both one-way trips and round trips according to your needs. Whether you require transportation to a specific destination or want to explore multiple places, we have you covered.
5Are the prices transparent, and are there any hidden charges?
We believe in transparent pricing, and there are no hidden charges. The prices quoted to you at the time of booking are all-inclusive, covering the fare, taxes, and any applicable fees. You can trust us to provide you with a fair and competitive pricing structure.
6Can I make changes to my booking or cancel it if needed?
Yes, you can make changes or cancel your booking with Rajasthan Tour And Travel. However, please note that cancellation policies may apply, and charges may be incurred based on the timing of your cancellation. We recommend contacting our customer support team for assistance with any modifications or cancellations.
7How can I contact Rajasthan Tour And Travel for support during my trip?
We have a dedicated customer support team available 24/7 to assist you during your trip. You can reach us through our helpline number or email, and we will promptly address any queries or concerns you may have.
8Is Rajasthan Tour And Travel following safety measures amidst COVID-19?
Absolutely! We prioritize the safety and well-being of our customers. We strictly adhere to all COVID-19 safety guidelines and protocols. Our vehicles are regularly sanitized, and our drivers follow necessary precautions, such as wearing masks and practicing social distancing.
9Can I get a customized travel itinerary or seek recommendations for places to visit?
Certainly! We understand that each traveler has unique preferences and interests. Our team can assist you in creating a customized travel itinerary based on your requirements. We can also provide recommendations for popular attractions, hidden gems, and local experiences in Udaipur and across Rajasthan.
10How far in advance should I book my cab or taxi service?
To ensure availability and a smooth travel experience, we recommend booking your cab or taxi service with Rajasthan Tour And Travel in advance. This will allow us to make the necessary arrangements and provide you with the best options based on your preferences.
11Contact Us
If you have any more questions or require further assistance, feel free to reach out to our friendly customer support team. We are here to make your travel in Udaipur, Rajasthan, a memorable and enjoyable experience.