EXPLORE
Bikaner Tour
Bikaner district is a part of the Thar Desert, and hence it has an arid climate with low rainfall. The city was previously known as Lakhamandal and later named after Bika Ji as Bikaner in 1488 AD. The city lies on National Highway 15 and National Highway 11 between Delhi and Mumbai, making it an important trade center for goods such as wool, carpets, cotton, salt, textiles and more. The city has a number of popular tourist attractions, including Junagarh Fort, Laxmi Niwas Palace, Deshnok Temple, Karni Mata Temple, Dilwara Temples and Jain temples.
JUNAGARH FORT
The city of Bikaner is home to Junagarh Fort, which was founded by Raja Rai Singh in 1488 AD. The fort is famous for its artistic architecture and beautiful paintings on the walls. Built on a hilltop, the fort overlooks Bikaner city from a height of about 270 feet.
LALGARH PALACE
The Lalgarh Palace is a palace complex in the heart of Bikaner, India. The palace was built by Maharaja Ganga Singh in 1877 and is now a museum with exhibits that reflect the lifestyle of a royal family during British colonial rule. The palace consists of two wings with three gateways, four towers, a large courtyard and several smaller courtyards. It has been designed to represent both Hindu and Muslim architectural styles.
GANGA GOVERNMENT
The Ganga Government Museum is a museum in the state of Punjab, India. The Ganga Government Museum was established by the government of India to preserve and showcase objects from Harappa and other sites in Pakistan, which were excavated by various teams between 1920 and 1930s. The museum was opened to public on 9 December 1931.
---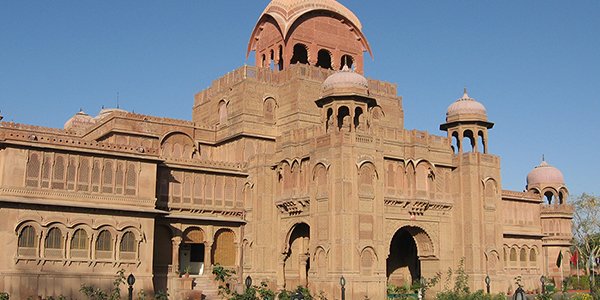 LAXMI NIWAS PALACE
Laxmi niwas palace is located on the outskirts of Bikaner. The palace was constructed in 1872 by Maharaja Laxmi Singh Ji Bahadur (1832-1913), who was also known as "The Grand Old Man of Bikaner". The hotel also has an in-house spa, a pool, and a gymnasium. This place is perfect for those who want to experience the true Indian hospitality.
KARNI MATA TEMPLE
The Karni Mata Temple, located in the heart of Bikaner, is one of the most popular temples in this city. It was built during 18th century by Maharaja Ganga Singh and is dedicated to Karni Mata, a Hindu goddess. The temple has a white marble pavilion with temples dedicated to various deities, including Karni Mata herself. There are also many other temples located on its premises, including one dedicated to Lord Shiva and another for Lord Krishna.
JAIN TEMPLE BHANDASAR
The Jain Temple Bhandasar located in Bikaner was built by Maharaja Bhupinder Singh of Patiala and was completed in 1892. The temple has a rich history and has been visited by many great leaders like Mahatma Gandhi, Jawaharlal Nehru, Indira Gandhi, Atal Bihari Vajpayee and other dignitaries from all over the world. The temple's architecture is based on the Jain principles of peace, harmony, non-violence, truthfulness, respect for all life forms, vegetarianism and celibacy.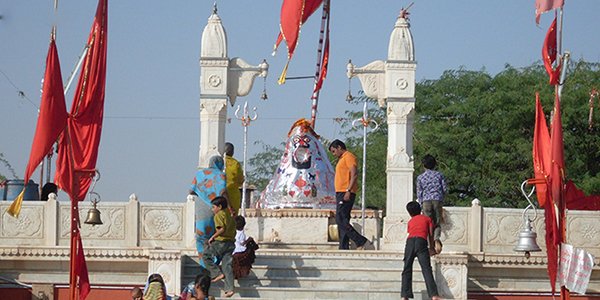 KODAMDESAR TEMPLE
The temple has an interesting story behind it. There was an old lady who used to do puja to Lord Krishna every day at this place. She had a dream where Lord Krishna told her that he wanted a temple to be built here as his residence on earth. Apart from this, there are two other courtyards which are used for various religious rituals and ceremonies.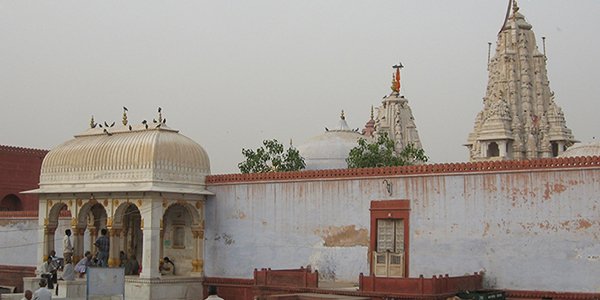 SHRI LAXMINATH TEMPLE
The temple was built in 1345 by Maharaja Madan Singh, who had been told in a dream that this was where he needed to build his new capital city. It's an impressive structure, with a large courtyard and an imposing main entrance gate called the Hathi Pol (Elephant Gate). The courtyard has beautifully decorated pavilions and it's worth stopping for a bite at one of the food stalls that line its edges.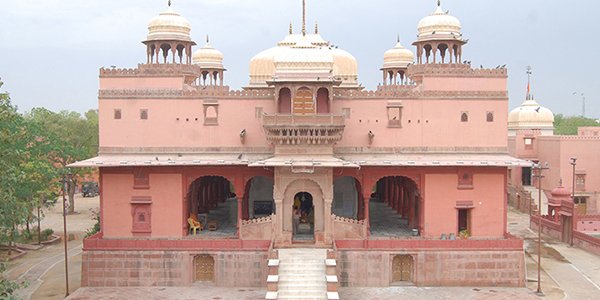 SHIV BARI TEMPLE
There are many temples in Bikaner that are worth visiting when you're there on a tour. This temple was built in 1878 by Maharaja Ganga Singhji Bahadur of Bikaner. The temple has an impressive architecture with carvings and sculptures on both sides of the entrance gate. The temple has an area of about 5 acres with all kinds of temples dedicated to different deities.